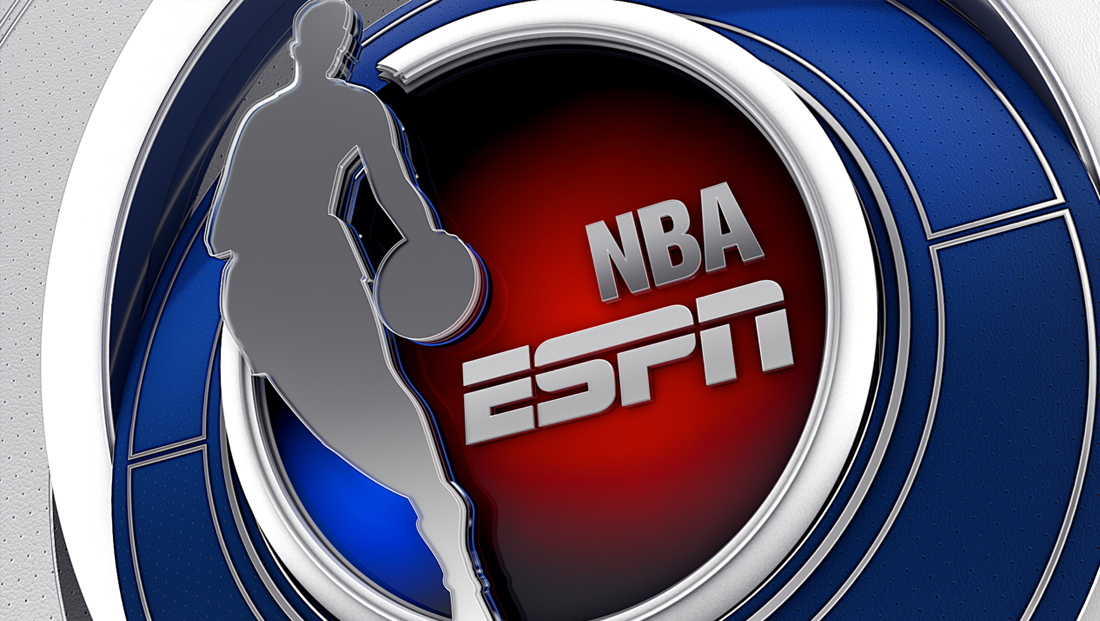 Award-winning Journalist Bringing NBA Reporting, Features, Insights and Interviews Across Digital, Television, Audio and Print Media in Multi-Year Deal
Bristol (CT) Native Will Launch "The Writing Initiative" Program with Bristol Central High School, Funding Labs, Writing Programs, Scholarships, Publications and Professional Teachers Development
Bobby Marks, former NBA team executive, also joining ESPN as NBA Front Office Insider
Both begin July 1 as NBA free agency period opens
Prolific and highly respected NBA journalist Adrian Wojnarowski is joining ESPN as an NBA Insider. Wojnarowski will break news, report stories and features and provide insights from across the NBA and around the basketball world for ESPN's multiple media, including digital, television, audio and print. He will begin at ESPN on July 1, making his debut on SportsCenter with Scott Van Pelt at Midnight and will then also join the NBA Free Agency Special hosted by Rachel Nichols (ESPN2, Midnight – 2 a.m. ET).
Wojnarowski will be central in ESPN's multimedia coverage of the NBA throughout the year, covering the league, its teams and players, free agency, the NBA Draft, the NBA Summer League and more.  His reporting, insights and analysis will appear on ESPN.com and in the ESPN app (including global editions), and he will be seen on SportsCenter, NBA Countdown, The Jump, E:60, Outside the Lines and other programs to provide both news and feature reporting. He will also appear regularly on ESPN Radio programs and periodically contribute features to ESPN The Magazine. Additionally, Wojnarowski will continue to host a regular NBA-focused podcast on the DGital Media podcast network.
"I have a determination to cover this sport with the same passion as fans have in following it," Wojnarowski said. "ESPN's commitment to gathering, breaking and covering NBA news – and its unparalleled combination of media to share those stories with a global audience – makes for an exciting opportunity to do that. There's a lot of work to be done and I'm eager to get started."
Of the hiring, Rob King, ESPN Sr. Vice President, SportsCenter, News and Information said, "Woj is a breakthrough multimedia journalist and one of the most authoritative voices on the NBA.  He has earned the respect of fans and peers with consistent excellence, impeccable journalistic credentials and a blend of work ethic, creativity and versatility. We are excited to have him join ESPN."
Wojnarowski, among the most highly regarded voices covering the NBA, is also a New York Times best-selling author ("The Miracle of St. Anthony: A Season with Coach Bob Hurley and Basketball's Most Improbable Dynasty"). He joins ESPN from Yahoo Sports where he spent nearly 10 years, including the past two as the editor of The Vertical. His standout career in journalism includes nearly 10 years at The Record (where he was twice named the APSE "Columnist of the Year"), as well as several years each at The Fresno Bee (CA) and The Waterbury Republican-American (CT). He began his career as a sports clerk for the Hartford Courant and intern for the Olean Times Herald (NY) while still in high school and college. He is a 1991 graduate of St. Bonaventure University.
Wojnarowski is a native of Bristol, Conn, where he is a 1987 graduate of Bristol Central High School. He credits his early interest in writing and journalism to Gale Dickau, an English teacher of 50-plus years at the school. In connection with his new agreement, and working with Mrs. Dickau later this year, Wojnarowski will fund and launch "The Writing Initiative" at Bristol Central High School – a multifaceted, ongoing program to encourage students to write and help them develop and hone their skills, provide scholarships and develop teacher enrichment programs for educators teaching writing.
"Whatever I've been able to achieve in my professional career, it is largely due to the foundation and nurturing provided to me by Gale Dickau and the educators at Bristol Central. I am honored to help Mrs. Dickau and BCHS provide platforms to train and inspire the next generation of writers and storytellers. I am a proud alumnus and excited to be a part of the Rams community again."
The Writing Initiative will fund and promote the fostering, enhancement, and celebration of writing excellence at Bristol Central High School. Among its goals, The Writing Initiative plans to establish an open writing lab where students and staff may explore personal, academic, and creative writing; schedule individual consultations on college application essays; fund writing contest prizes; host author and speaker events including workshops and readings; explore ongoing professional development for teachers; endow summer writing scholarships for gifted and talented student writers; award college grants to students pursuing writing curricula; and grow student publications on multi-media platforms.
Bobby Marks Joins ESPN as NBA Front Office Insider
Along with Wojnarowski, Bobby Marks is also joining ESPN as part of their multimedia coverage of the NBA.  Marks will be ESPN's NBA Front Office Insider, providing insights and analysis on the inner workings of how NBA teams operate, make personnel and business decisions, manage the salary cap, navigate free agency and more.
Marks will write columns for ESPN.com and the ESPN App, and contribute across ESPN's NBA studio programming on television, including NBA Countdown, The Jump, SportsCenter and more. He will also be a regular guest on ESPN Radio and various ESPN podcasts.
"Bobby has great insights on the inner workings of NBA teams and an excellent ability to clearly and simply help fans understand the many complexities of the modern NBA," said Chad Millman, Vice President, Editorial Director, Domestic Digital Content, ESPN. "Part of what we try to do every day is entertain and enlighten fans, and Bobby will be a great addition to the team doing that."
Marks spent nearly 20 years in the NBA, working with the New Jersey and Brooklyn Nets, including five as the assistant general manager. In 2012, Marks was recognized as one of Crain's New York Business Top 40 Under 40.
-XXX-
CONTACT:                 
Paul Melvin, ESPN                    paul.melvin@espn.com or 860-766-5069
Ben Cafardo, ESPN                  ben.cafardo@espn.com or 860-766-3496