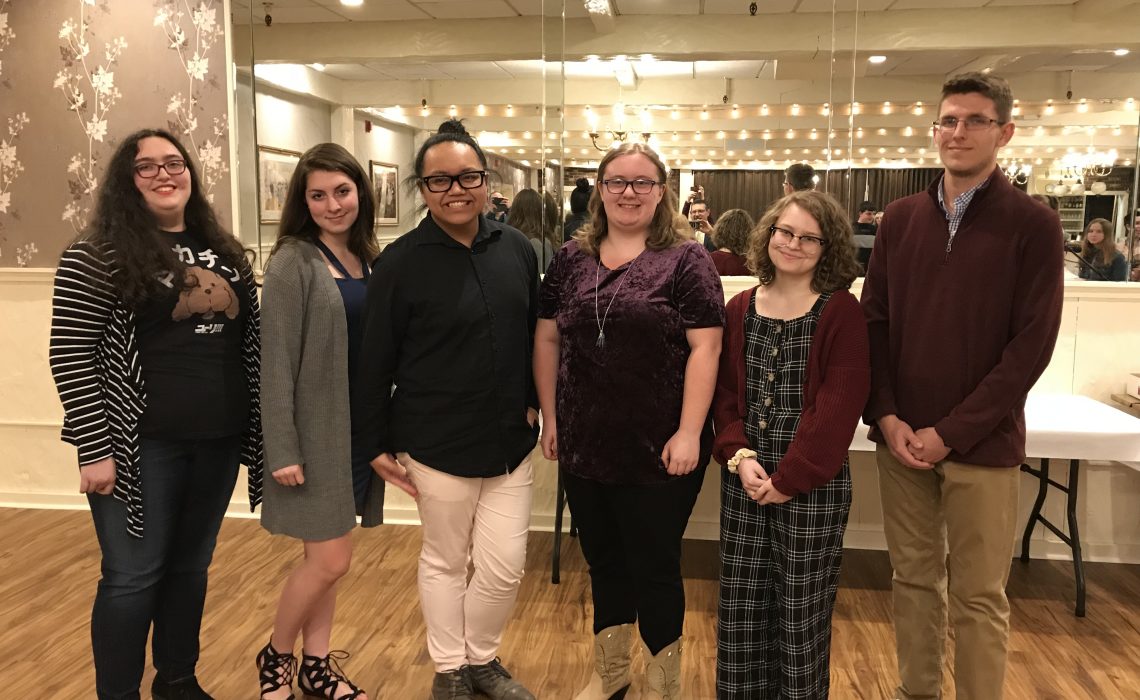 Six poets represented Bristol Central at the 2019 Pasta & Poetry Night on Tuesday, May 14, 2019, at Nuchie's Restaurant.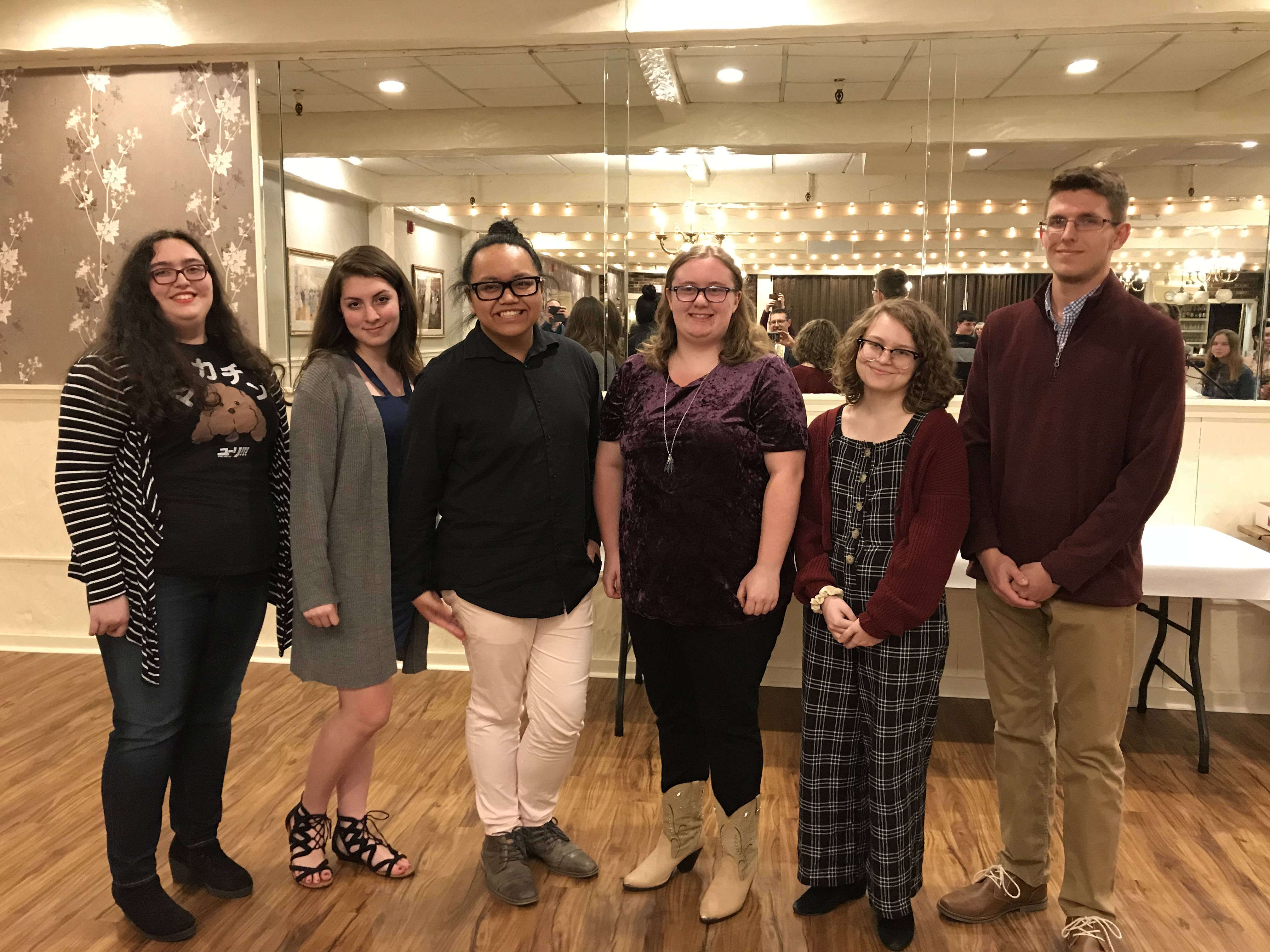 Parents, teachers, and friends enjoyed performances by (l to r) Alaina Gouin: Meaningless Questions; Madison Laprise: Dear Heaven; Zaheer Turtem: Moonrise; Katelyn Gingery: Lub Dub; Marissa Pecorelli: Can I Tell You a Secret? and Sebastian Kania: Sisyphean.
Many of the poems were born and nurtured in a poetry writing workshop with Professor Ken Cormier earlier in the month and received recognition in the BCHS Poetry Contest. Alaina's poem received honors recognition by the Gifted Program, sponsors of the evening's food for the body and soul, directed by gifted coordinator Alan Theriault.